All email services through WebWize include Barracuda Antispam and Anti-Virus Protection.  Not only does filtering of your email reduce the amount of spam each user receives but provides an additional layer of protection to your company's network and individual computers.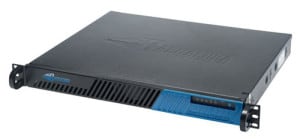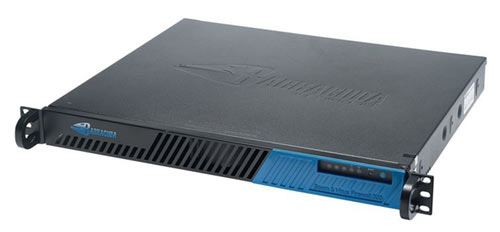 We use a dual-level filtering process for every email you receive. Each email is first scanned through the Barracuda Central's Cloud Service. Barracuda Cloud process filters 30-40% of all spam before an email is sent to our Barracuda for final processing and scanning.
All email accounts have an individual Barracuda Control Panel allowing each user to customize their spam settings. Users may select to tighten or loosen their spam filtering to fit their personal requirements.
Each User receives email quarantine notifications each morning. In addition, users may whitelist or blacklist inbound email users or domains to reduce false positives sometimes produced by spam filtering.
Spam and Virus definitions are updated hourly from Barracuda Central.
 
Below is a list of features of the Barracuda Anti-Spam and Anti-Virus firewall appliance.
Spam Protection
With a long-standing heritage in spam protection, Barracuda Networks remains the leader in identifying and blocking spam. A comprehensive set of security layers ensures that organizations remain productive in the face of evolving threats.
The Barracuda Spam & Virus Firewall leverages Barracuda Central to identify email from known spammers and determine whether domains embedded in email lead to known spam or malware domains. It leverages many of the same industry-leading techniques found in the Barracuda Spam & Virus Firewall that protect against attempts to embed text inside images with the intent of hiding content from traditional spam filters.
Virus Protection
As virus attacks become more sophisticated and complex, email infrastructure requires advanced virus protection. The potential for the destruction and release of information or the disruption of a network severely impacts productivity and can lead to financial loss.
The Barracuda Spam & Virus Firewall scans email and incoming files using three powerful layers of virus scanning technology. It also decompresses archives for complete protection. Powerful virus definitions are automatically updated hourly to maintain the most up-to-date protection against email-borne viruses.
Barracuda Central
All Barracuda products are supported by Barracuda Central, a 24×7 advanced security operations center that work continuously to monitor and block the latest Internet threats. Barracuda Central collects data from more than 150,000 collection points worldwide and analyzes it to develop defenses, rules, and signatures. As new threats emerge, Barracuda Central is quick to respond to early outbreaks and delivers the latest definitions through Barracuda Energize Updates. These updates require zero administration and ensure that the Barracuda Spam Firewall provides comprehensive and accurate protection against the latest Internet threats.

Email Spooling
The Barracuda Spam & Virus Firewall ensures that email can still be delivered even during email server failures or loss of connectivity. In the event of on-premises disruptions, email can be spooled in the Cloud Protection Layer for up to 96 hours. An alternate destination can also be specified for delivery if delivery to the primary destination fails.
During email server outages, the email for all mail servers is visible through the Cloud Protection Layer.  From the message log, you can see the status of all spooled emails, and whether mail has been re-delivered.
Spam and Virus Pre-Filtering
The Barracuda Spam & Virus Firewall is integrated with a cloud-based service that pre-filters email before delivery to the on-site Barracuda Spam & Virus Firewall. The Cloud Protection Layer is continuously updated with definitions in real time with updates from Barracuda Central. The elasticity of Barracuda's global cloud infrastructure provides the flexibility to handle email surges during specific periods of the day and during Denial of Service attacks.
The Cloud Protection Layer ensures that an organization's email security infrastructure scales with the increasing growth in email volume and attachment sizes; as well as the growth of companies. By leveraging the bandwidth and computing power of the CPL, organizations can easily scale their email security solution.
Encryption
The Barracuda Spam & Virus Firewall offers a number of encryption features. It is fully integrated with a cloud-based email encryption service for outbound email. Email that matches policy or is marked for encryption via the Barracuda Outlook Add-in are securely sent via TLS to the Barracuda Message Center.
The Barracuda Message Center uses AES with 256-bit keys to encrypt email. To encrypt email traffic between sites over the Internet, the Barracuda Spam & Virus Firewall Message Transport Agent supports SMTP over TLS. This can be used between Barracuda Spam & Virus Firewalls or other email servers that support SMTP over TLS.
Cloud-Based Central Management
The Barracuda Spam Firewall is integrated with the Barracuda Cloud Control (BCC) web-based management portal, which leverages Barracuda's global cloud infrastructure to enable organizations to centrally manage all their devices through a "single pane of glass" interface. Administrators gain a global view of all their devices or services as well as centrally manage policies and configuration. The simple interface makes it easy for small and medium-sized organizations to implement and manage the service with minimal IT overhead.
Or Contact WebWize At 713-416-7111
Before making a final decision on a Web Design Company, spend a few minutes on the phone with us.
Glenn Brooks is the founder of WebWize, Inc. WebWize has provided web design, development, hosting, SEO and email services since 1994. Glenn graduated from SWTSU with a degree in Commercial Art and worked in the advertising, marketing, and printing industries for 18 years before starting WebWize.