WordPress Web Design
Even WordPress Web Design can be overwhelming. The good news is that WebWize specializes in WordPress and we are here to help; providing solutions that meet most clients requirements.
WebWize
Houston Texas' Leading WordPress Web Design Company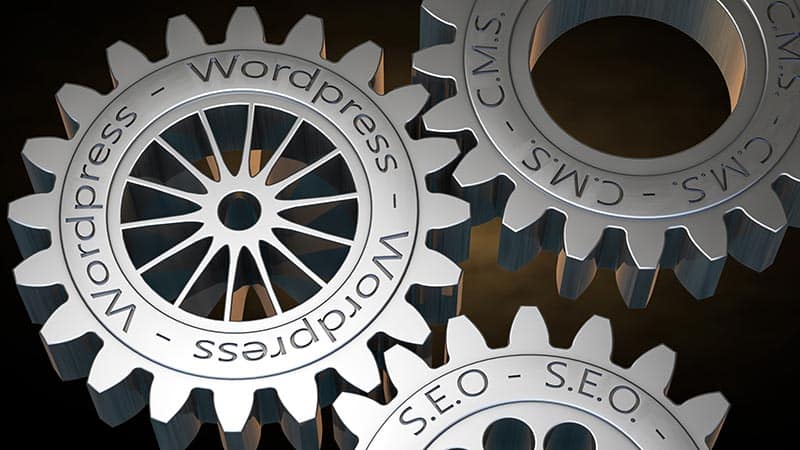 WordPress has become one of the leading website platforms for both individual bloggers and corporations alike. Starting as a blogging website option, WordPress has matured into a corporate alternative for some of the largest companies today. Companies such as CNN, UPS, eBay, Sony, IZOD, Samsung, utilize WordPress.  There are thousands more.
Key factors to WordPress' success are the pre-built CMS system and the large development community.  There are thousands of WordPress developers offering free and Premium (paid) plugins that add functionality to your website. The days of having to hire a web developer to write custom website features from the ground-up are gone.  As a result, the cost for advanced website functionality is a fraction of the cost compared to just a few years ago.
WEBWIZE WORDPRESS WEB DESIGN THEME AND PLUGIN PACKAGE
There is nothing worse than developing a WordPress website only to learn additional plugins are needed.  Suddenly, you are $200, $300 or even a $1000 in the hole and over budget.  WebWize WordPress Web Design Services provides access to some of the top premium plugins at no cost; we use these plugins on a daily basis.
Also, all of our clients receive a LIFETIME LICENSE for what we consider the best WordPress themes on the market today, Divi or Enterprise by Elegant Themes.  Our Theme and Plugin Package is available to all WebWize WordPress Web Design clients Free of Charge and has an annual value of over $1,000+.  Also, we are continually adding more plugins to our package.
WebWize Theme and Plugin Package Description
Lifetime Elegant Themes License
Aspen Roots or Enterprise Child Theme
Gravity Forms Pro or WPForms
Enhanced Media Library Pro
Image Intense 2
DIVI Overlays
DIVI Extended Columns
DIVI Testify
DIVI Icon Expansion Pack
DIVI Icon Party
WP and Divi Icons
DIVI Sections
Before After Slider Module for Divi
Woo Layout Injector
Awesome Woo Products
DIVI Layout Injector
Advanced Custom Fields
Anything Slider
DIVI Breadcrumbs
DIVI Extras
DIVI Module Builder
DWD All In One Extended Module
DWD Map Extended
DIVI Bloom Newsletter Signup
DIVI Monarch Social Plugin
DIVI Module Mate
DIVI Switch
DIV Contact Form DB
Complete WonderPlugin Package
WP101 WordPress VIDEO TRAINING
WP101 YoastSEO VIDEO TRAINING
WEBWIZE WORDPRESS TRAINING
Here at WebWize, we believe all clients should be given the basic tools and training to update their website.  Every WordPress website we create includes basic WordPress training if the client chooses to have this training.
We always include a basic 2-hour training package with each website quotation.  And of course, we offer additional training in 2-hour increments when the client desires.
WORDPRESS ADVANTAGES
The benefits of WordPress are many, below are just a few.
Ease of Use
WordPress is easy to use even for beginners. No programming knowledge or skill required. Adding new pages, blog posts, images, etc. can be done quickly.  The WordPress platform is built with a content management area that controls nearly every aspect of the site, in an entry form format.
Content Management: The Dashboard
No need for your web designer to perform simple updates to your site. You have control of nearly every aspect of your website. Since the content management area is browser-based, you can log in from any Internet-connected computer and manage a significant portion your site's content.
Blog Included
Blogs are a significant component of today's website and its content delivery, being an entertainment or corporate site. The majority of sales generating sites requires SEO. Blogs provide an easy method to deliver that fresh content. Websites with new content will rank better.
Add Functionality
Adding advanced functionality to your website such as eCommerce, event management, calendars, is much easier with WordPress. The days of having a developer code a new function for your site is pretty much over. WordPress plugins provide an alternative to costly programming.
Themes, Themes, Themes
Thousands of WordPress themes are available. Don't let the word "theme" fool you; they are necessary for WordPress to function properly and a powerful tool when constructing your site. We include lifetime licenses to either Divi or Extra from Elegant Themes at zero annual cost to clients — this is an $89 annual value.
SEO Friendly
One of the hardest jobs when creating a new site is fine-tuning your on-page content for SEO (search engine optimization). WordPress is one of if not the most SEO friendly website platforms we've used.  SEO plugins can reduce time spent on your Google listings, freeing up weekends for the pool-side events.
Let's Get Started
Leave the WordPress, Web Design, Hosting, SEO and Email to WebWize.
You concentrate on what makes you money, Your Business!