WordPress Web Design
 With our unique blend of technical know-how and creative flair, WebWize takes the stress out of WordPress web design.  Our team can build a website that looks great and works hard to meet your needs – quickly, professionally and without breaking the bank.
WebWize
Houston Texas' Leading WordPress Web Design Company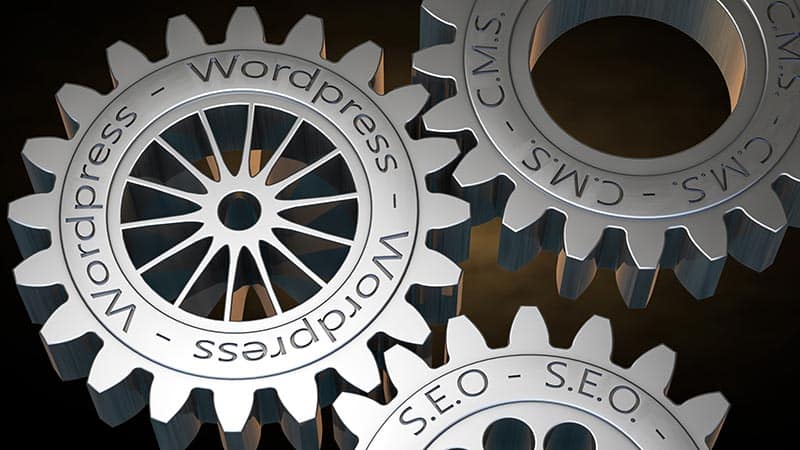 WordPress has quickly become a reliable and trusted website platform for single bloggers and large businesses. From its humble beginnings as a blogging platform, it has transformed into an ideal option for some of the world's biggest companies such as CNN, UPS, eBay, Sony IZOD, and Samsung. Countless others have also joined in on the journey.
Its comprehensive CMS system and vast developer community are critical contributors to WordPress' success. Thousands of developers offer free plugins and premium options, allowing users to add extra features to their websites with ease. This eliminates the need to hire a web developer to create custom website elements from scratch – a cost-saving measure that would not have been possible just years ago!
WEBWIZE WORDPRESS WEB DESIGN THEME AND PLUGIN PACKAGE
Developing a WordPress website can be costly – especially when unexpected plugins are needed. That's why WebWize WordPress Web Design Services provides access to some of the top premium plugins at no cost! As all our clients know, we use these plugins daily and offer them for free as part of our Theme and Plugin Package – an annual value of over $1000! But that's not all: you'll also get a LIFETIME LICENSE for either Divi with the Divi Builder, or Enterprise by Elegant Themes, two of the best WordPress themes in the market today. With us, there's no need to be penny-wise and pound-foolish – with just one click, you get it all free!
WebWize Theme and Plugin Package Description
Lifetime Elegant Themes License
Aspen Roots or Enterprise Child Theme
Gravity Forms Pro or WPForms
DIVI Overlays
DIVI Extended Columns
DIVI Testify
DIVI Icon Expansion Pack
DIVI Icon Party
WP and Divi Icons
DIVI Sections
Before After Slider Module for Divi
Woo Layout Injector
Awesome Woo Products
DIVI Layout Injector
Advanced Custom Fields
Anything Slider
DIVI Breadcrumbs
DIVI Extras
DIVI Module Builder
Enhanced Media Library Pro
Image Intense 2
DWD All-In-One Extended Module
DWD Map Extended
DIVI Bloom Newsletter Signup
DIVI Monarch Social Plugin
DIVI Module Mate
DIVI Switch
DIV Contact Form DB
Complete WonderPlugin Package
WEBWIZE WORDPRESS TRAINING
At WebWize, we understand the importance of equipping our clients with the skills to make their websites shine. That's why we include a two-hour training package with every website quote. This basic training will provide you with all the tools and knowledge needed to keep your site up-to-date – and beyond! Of course, if you need additional support, we can always arrange more specific instruction in two-hour increments.
WORDPRESS ADVANTAGES
The benefits of WordPress are many, below are just a few.
Content Management: The Dashboard
No need for your web designer to perform simple updates to your site. You have control of nearly every aspect of your website. Since the content management area is browser-based, you can log in from any Internet-connected computer and manage a significant portion your site's content.
Blog Included
Blogs are a significant component of today's website and its content delivery, being an entertainment or corporate site. The majority of sales generating sites requires SEO. Blogs provide an easy method to deliver that fresh content. Websites with new content will rank better.
Add Functionality
Adding advanced functionality to your website such as eCommerce, event management, calendars, is much easier with WordPress. The days of having a developer code a new function for your site is pretty much over. WordPress plugins provide an alternative to costly programming.
Themes, Themes, Themes
Thousands of WordPress themes are available. Don't let the word "theme" fool you; they are necessary for WordPress to function properly and a powerful tool when constructing your site. We include lifetime licenses to either Divi or Extra from Elegant Themes at zero annual cost to clients — this is an $89 annual value.
SEO Friendly
One of the hardest jobs when creating a new site is fine-tuning your on-page content for SEO (search engine optimization). WordPress is one of if not the most SEO friendly website platforms we've used.  SEO plugins can reduce time spent on your Google listings, freeing up weekends for the pool-side events.
HOT OFF THE PRESS — LATEST ARTICLES
Let's Get Started
Leave the WordPress, Web Design, Hosting, SEO and Email to WebWize.
You concentrate on what makes you money, Your Business!