Generally speaking, running a business is a huge responsibility. Startups and small businesses have their work cut out for them if they expect to remain viable.
How do you compete with the bigger and more reputable businesses when you're just starting out? Your resources—not to mention experience—are limited, right? But don't let these factors discourage you. A cost-effective way to stand out from your competitors is designing a website.
But not any website will do. You need to design a brand centric website. One that clearly communicates to your potential customers what your business stands for including what they can expect.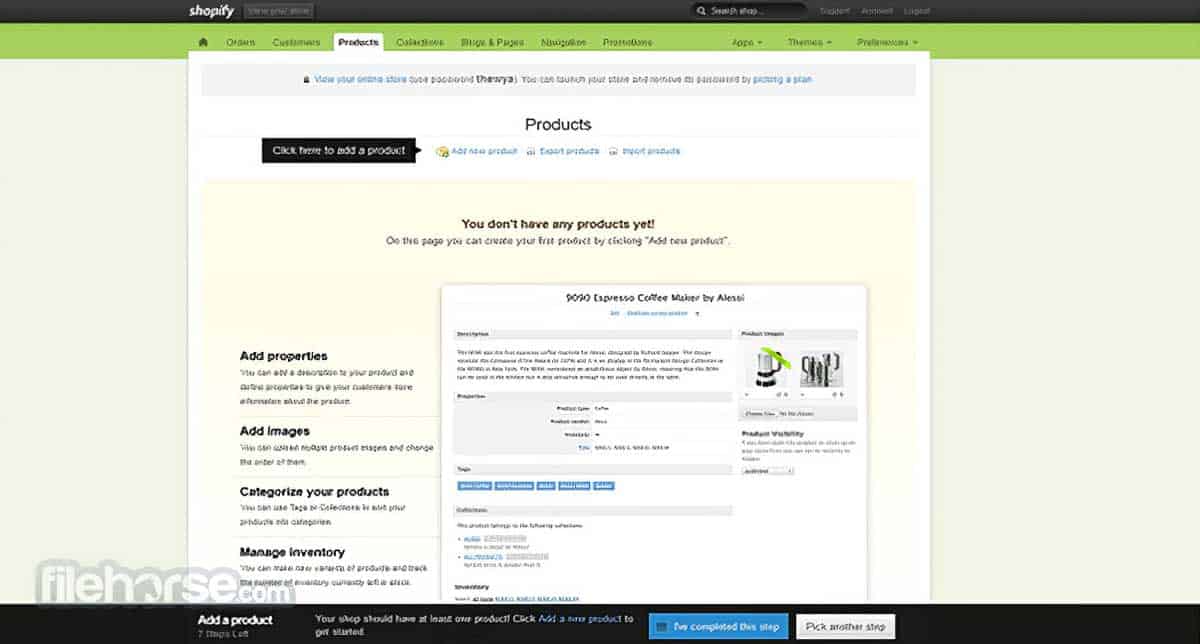 We'll quickly point out that having a pretty logo and catchy tag-line on your website is only half the job. There's more to the concept of branding. You want your target audience to know your values as a business. That's exactly what your website must portray. And guess what? If your beliefs and culture resonate with those of the prospective clients, you'll easily convert them into paying customers.
We get it; designing a website sounds daunting. Where do you begin? We're here to give you a few website design techniques you can implement for your business. In no time, your company will attract customers left, right and center.
Have a Clear Strategy
Before you dive into designing your website, you must first define your business strategy. This probably sounds like an obvious and simple point, but it's crucial.
What is your purpose as a business?
What is your unique selling point that differentiates you from your competitors?
How do you want your business to be perceived by your niche?
Be clear on who you are as business and why it exists.
Your website design is a direct reflection of your brand as a business so it must be as authentic as possible. The last thing you want is for your potential customers to perceive your business as simply out to make a profit. Customers will definitely see through you and they won't be impressed if that's the case.
What Do You Want to Achieve?
Now that you're clear on your purpose, you need to determine what you want your website to achieve. What action do you want your visitors to take once they're on your site? This point is closely linked to the business strategy you've identified above.
Maybe you want to create brand awareness. If that's the case, your website may serve to simply display information regarding your company's products and services.
Are you looking to sell your company's products? Then you'll need an e-commerce approach especially on your landing page. This means your page must be characterized by a clear call to action (CTA).
Pick the Right Design
Many experts regard the web design as the most important aspect of a website. You'll find countless website design options at your disposal. These designs are always evolving so you're bound to find a particular one trending at any given time. But this doesn't necessarily mean that's the one to pick. It may not necessarily reflect your identity, style and brand as a business.
It's worth having a look at your competitors' websites to get a feel of what they're doing. But the final design you pick must be in line with your business culture. And it should effectively communicate the message you want your business to send.
Below are a few web design examples:
Micro-interactions: This design is meant to increase user interaction by allowing them to click, scroll or hover on your page. Here you include small animations that happen when a visitor engages on your website. As a result, users feel like they're communicating with you. As engaging as this concept seems, this design may not be ideally suited for serious white-collar companies.
Brutalism: This design offers a bold and striking approach. Content on this web design is raw and aims at giving users authenticity. And this content is more reader focused compared to the other types. If you're daring, you can consider this approach. It's also known to appeal to the younger audience.
Chatbot Support: The use of chatbots has become increasingly popular over the years. Chatbots use artificial intelligence to interact with visitors on your site. The major advantage of this design is its cost effectiveness. It eliminates the need to employ customer service staff which saves you money.
Single or Multiple Pages?
Will you be using a single page or multiple page design for your website? Larger companies have multiple pages on their pages such as:
Multiple links make sense considering that they do have plenty of information to fill up those pages. It follows that if your business is starting up, you don't have much information to share so multiple pages won't be realistic or necessary.
A cost-effective and straight to the point approach for small businesses is to include all of the above mentioned headings on the same page. You can always add more information as your business grows.
Select a Website Platform
You'll need to pick a platform for your website. To pull out all the stops and create a high quality site you may think engaging the services of a professional web designer is the way to go. While this may be so, we can't overlook the high prices that come with such a service. And we're guessing if you're starting up—or if you're a small business—you're financially restricted.
But don't be discouraged, there are many platforms you can pick from and most of them are very cheap and easy to use. You need not be a tech-whizz to navigate these platforms. Here are a few examples:
Website Content Management Systems / Builders/ Ecommerce Platforms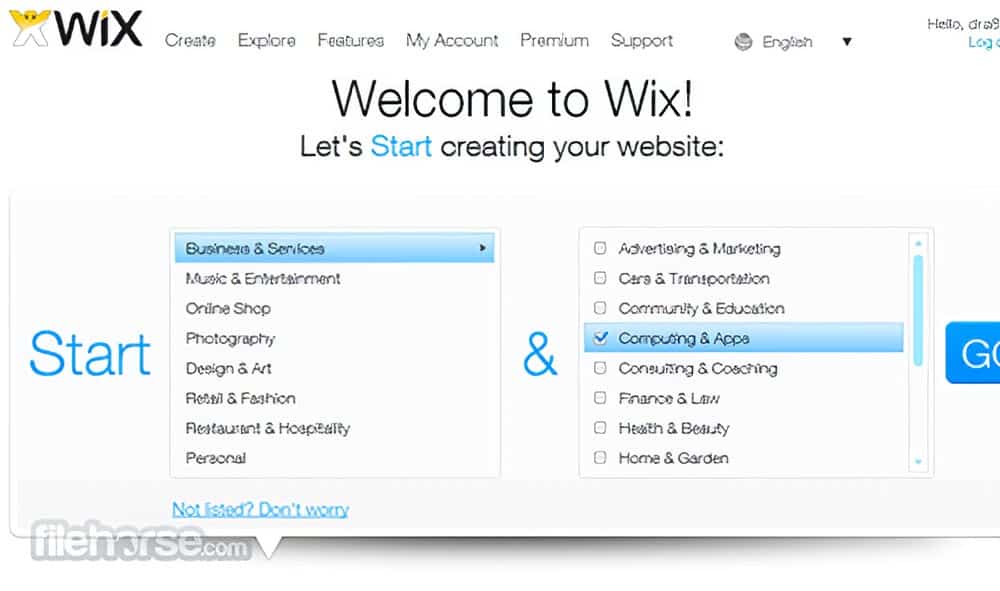 Website builders are undoubtedly the most effective platform for non-tech savvy individuals. Examples include the following:
Wix: You'll find this platform very easy to use. It comes with over 500 professionally designed templates. If one of your values as a business is professionalism, this is the one to pick.
WordPress: WordPress is among the most widely used platforms because of its open source nature. Users can modify the platform as they see fit. And the reason why it allows for easy customization is because it runs on PHP. PHP is a platform designed to create interactive websites through the use of scripting language.
Joomla: Joomla is also very popular because it's extremely user-friendly. It offers many templates that you can use to customize your website based on your preferences.
Drupal: Much like WordPress, Drupal is another open source platform that allows for easy customization. It's the platform to pick if you're looking to build a website that offers users an amazing digital experience.
Squarespace: This platform offers high quality templates and full customization. If your brand as a business leans towards the provision of high quality services, you want your website to reflect the same.
Weebly: Small businesses will particularly find this platform ideal. It's easy to use and not very expensive. If you want to communicate affordability and non-complexity to your customers, this is the platform for you.
Shopify: If you're an online store then Shopify is your best bet. It allows you to sell across multiple channels such as Facebook and Amazon. Are convenience and accessibility part of your business values? Pick this platform that'll offer your customers exactly that.
Pick a Template, Theme or Layout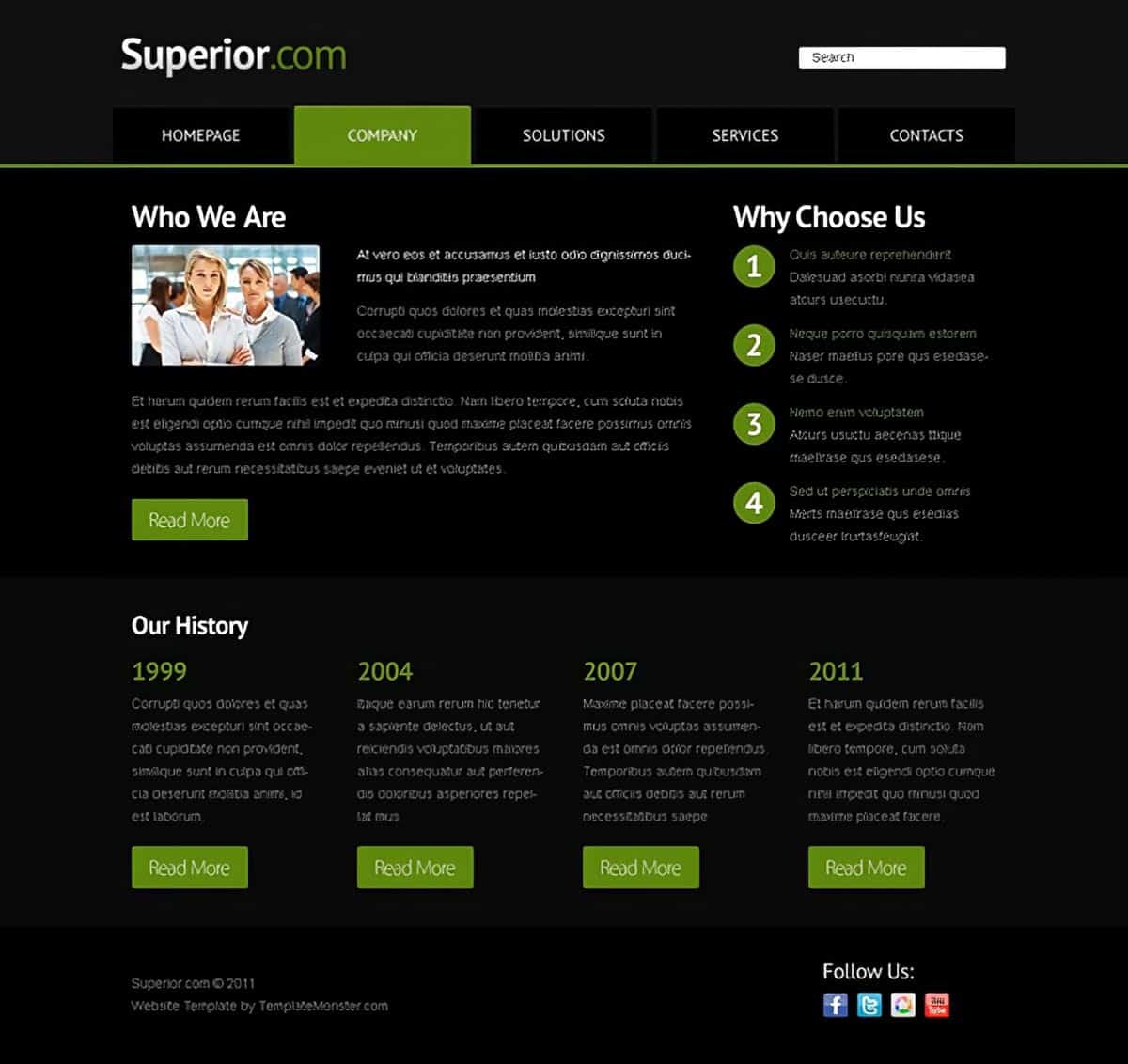 This is one of those areas within individual frameworks where terminology matters. For example, in the WordPress framework many associate a theme as how the site will look. Nothing could be further from the truth!!  WordPress requires a theme to function properly. Think of a theme as the frames of your house, you can paint your house inside and out any color you choose.
Be sure to speak with your designer or development team so they can clearly explain the differences in these terms. This is very important as each website framework uses them differently.
Now you need to pick a layout template or theme for your website. Here we're referring to "look and feel" (the design) of your site. The design you choose should be in line with your industry. If you're a coffee shop, pick a template or layout that fits well within that industry.  If you are using a designer they should be able to assist you in these design decisions.  Qualified and experience web designers will lead you down the correct path; follow their lead.
Branding
Throughout this article we've been advocating communicating your brand to your target audience. But let's be clear. This doesn't mean you have to disregard the general layout and how it looks. Consider whether it's visually appealing.
Customers want a website that's engaging and can captivate their attention. If the layout is unattractive, they'll simply leave the website. It's that simple. So consider the following.
Your Website's Content
Pay attention to the content. Is it engaging? Use sentences that are simple and easy to understand. Go easy on the complex industry jargon. You don't want to confuse your customers.
Don't simply publish content that aims to sell a product or service. Also include informative and educational articles on your site that users will find useful.
Your Website's Colors
Use the right colors that are in line with your business personality. Different colors have different meanings:
Blue represents stability and security. If you want to instill a sense of trust in your customers use blue.
Purple represents wealth and success. Are you in the financial industry? Consider using this hue.
Pink is sweet and feminine. If you sell women's cosmetics or fragrances, pink is ideal.
Orange represents creativity. Businesses that specialize in art, photography or anything creative can use this palette.
We don't suggest going over the top with overwhelming colors because your website will look too busy and unprofessional. Pick one signature color to boost your brand recognition.
Strike a balance between visuals and engaging content that effectively communicates your brand.
Imagery and Graphics
Are the graphics and pictures appealing? Visual content will significantly increase user engagement. But be careful not to go overboard by using too many pictures. High quality images are attractive but unfortunately if they are not sized properly prior to uploading to your website  they will slow down the page's loading process. And slow loading speeds are one sure way to frustrate—and lose—visitors as well as hurt your website search engine results.  Google has a tool to measure your page load speed, here.
Strike a balance between visuals and engaging content that effectively communicates your brand.
Fonts
Much like color, the font you pick will affect the overall look of the website. Professional businesses prefer using classic fonts such as Arial.
Use more playful fonts if you want to appeal to a younger demographic or if you don't want to be perceived as an "uptight" business. But make sure you strike a balance between classic and playful fonts to avoid alienating customers.
Publish Your Website
If you've incorporated all of the above and are satisfied with your website, it's time to go live. But before hosting an official website launch party, do some final checks to ensure everything is in order. Answer the following questions:
Are your links working properly? Are they directing visitors to the correct pages?
Is your content easy to locate? When found, is it readable?
Does your site look just as good on your laptop, mobile and tablet?
Is the loading speed fast?
Am I using the business-level hosting or some low cost server-farm? (BAD IDEA!)
Be sure to make the necessary adjustments before publishing your website to the general public.
Summary
Did you find the above tips useful? Try them out and let us know whether it works for you and your business.
Guest Author Bio
Sabrina Jackson is a content writer with experience in web content, blogging, sales copy and more. Her favorite pass time is trying out new and unique tongue twisters.
Glenn Brooks is the founder of WebWize, Inc. WebWize has provided web design, development, hosting, SEO and email services since 1994. Glenn graduated from SWTSU with a degree in Commercial Art and worked in the advertising, marketing, and printing industries for 18 years before starting WebWize.