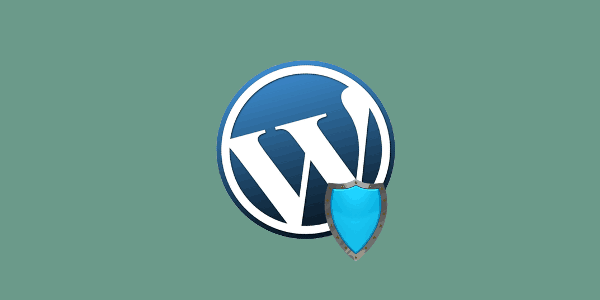 Presently, the Internet has become an integral part of our daily life and living without it seems impossible even for a day. It plays a great role in the personal and professional lives of people. Technological advancement has made our life easier and comfortable. Our dependency on the Internet has reached up to a great extent.
With the rapidly growing use of the global Internet, Cyber attacks have become common that take place regularly. Even WordPress, a powerful and popular Content Management System, is not an exception to it.
Actually, WordPress is not a fully secure platform and is highly vulnerable to security threats such as code anomalies, Spam injections, malware, viruses, botnet attack, brute force attacks, hacking attempts, etc. The problem is so dire that sometimes a strong password for Admin login fails to keep your website safe when an online hacking attempts takes place. Fortunately, there are many WordPress Security Plugins that patch many security holes in your WordPress site and keep it safe from malware, spam, viruses and other kinds of security threats.
But before we continue, I want to share a great article from the Guys at Cloudliving.com; here they share tips on how to secure your WordPress site in 2018.  Definitely worth a read.
Have a look at top 10 WordPress Security Plugins detailed here below:
1. Login Security Solution
Availability: WordPress Plugin Directory
Cost: Free
Active Installs: 20,000+  Active Installs
With the help of Login Security Solution, you can easily lock the login feature for your WordPress website. It allows the regular users to log in as usual and when it finds something suspicious, it automatically prevents dictionary and brute force attacks. It also counts login attempts and takes note of failed attempts also. After a certain period of time, users are compelled to change the password. It has a handy maintenance mode also.
2. Bulletproof Security

Availability: WordPress Plugin Directory
Cost: Free
Active Installs: 100,000+ Active Installs
As WordPress is frequently targeted by hackers due to a lot of security holes, the use of BulletProof security keeps you WP site safe. It denies access to a number of folders of WP websites. It blocks directory access in WordPress and keeps your website safe from SQL Injection hacking attempts, Code Injection, Base64, CSRF, CRLF, RFI, and XSS.
3. WordFence

Availability: WordPress Plugin Directory
Cost: Free
Active Installs: 1+ million Active Installs
WordFence is a leading WordPress security plugins that make your website 50 times quicker and secure it against malware infection. Actually, it scans all files displayed on your website and if finds anything suspicious, it notifies you instantly. It is available free, but some advanced features are available for premium users. You can add two-factor authentication on this website using this plugin and brute force attack is blocked by it. It has scanners, botnet, and a firewall to block fake traffic.
With the help of this plugin, you can check traffic on your website, find out any security threat on your website and scan your post and comments for malicious code.
4. Clef Two-Factor Authentication

Availability: WordPress plugin Directory
Cost: Free
Active Installs: 900,000+ Active Installs
Clef Two-Factor Authentication offers you two-factor protection to your WP websites without one-time codes. This plugin doesn't require any login key or any USB device. You can make use of your smartphone as the authenticator device. As highly secure, tried-and-true RSA public-key cryptosystem remains available on your smartphone, it will be safe completely even if there are problems on your website. Your Clef profile and logins remain safe and sound even if your phone is damaged or stolen because almost every Clef login needs two identification factors: your phone and a fingerprint or PIN.
5. All In One WP Security & Firewall

Availability: WordPress Plugin Directory
Cost: Free
Active installs: 400,000+
All In One WP Security & Firewall adds recommended security practices to your website and reduces the security risks and vulnerabilities on your WP websites. It protects your website against brute force login attack sends you out an email notification if someone tries to make login attempts on your website. It maintains the record of username, IP and login date time and tracks user's activity on WP websites. It forces you to keep your password strong. It enables you to schedule automatic backup and get an email notification. It also safeguards PHP codes by disabling admin area editing. It adds a web application firewall to your website and activates G Blacklist to thwarts numerous attacks such as malicious bots, SQL injection, CSRF, XSS, bad query strings, etc.
It has a security scanner which scans files displayed on your website and informs you about all changes in your websites. It also prevents Spam commenting.
6. SucuriSecurity

Availability: WordPress Plugins Directory
Cost: Free
Active installs: 200,000+ Active Installs
This WordPress plugin has been designed to track your website's activities and add some more features to existing security practices on your website. You can access your website from all places in the world because login details are saved in the Sucuri cloud. It actively monitors all files on your website and scans it strictly. As it combines several blacklist engines such as Bitdefender, Yandex, Google Safe Browsing, ESET, AVG, Norton, its scanning process is quite powerful.
7. Anti-Malware and Brute-Force by ELI

Availability: WordPress Plugin Directory
Cost: Free
Active installs: 100,000+ Active Installs
Anti-Malware and Brute-Force by ELI enable you to track potential threats, malware and other security threats on your WP websites. It scans all contents available on your website and informs you if it detects any suspicious activity on your website. Just go to Anti-Malware -> Run Quick Scan to scan your website's contents. Scans can be customized also. With the use of this security plugin, you get several benefits such as automatic eradication of threats, matches for the vulnerabilities, easy access to latest threat definitions, etc.
8. Acunetix WP SecurityScan

Availability: WordPress Plugin Directory
Cost: Free
Active Installs: 100,000+ Active Installs
Acunetix WP Security Scan protects your WP websites against various secure vulnerabilities. It provides database security, removing WP generator tag from source, admin protection, version hiding and file permission security.
It removes various information such as database and PHP error reporting, versions from stylesheets, versions from scripts, error information from login page, Windows live write meta tag, WordPress version, simple discover meta tag, plugin update information, heme update information from the source code of the page as all these are used by hackers to attack websites. Using this tool, you can check your website's traffic in an easy way and can take a backup of your website. It scans your websites and lets you know web application vulnerabilities.
9. Google Authenticator

Availability: WordPress Plugin Directory
Cost: Free
Active Installs: 3,000+ Active Installs
It adds an additional layer of security to your WP websites. This plugin makes use of Two-factor or two-step authentication when a user tries to sign into a WordPress Websites. In this process, when users log into a website using username and password, it generates a code in the form of Text or voice call on a mobile app. Its also offer security keys equipped in the USB port. The biggest advantage of this security plugin is that it is required only once on a device. You have to do it once again if you log into your website on another device.
10. iThemes Security

Availability: WordPress Plugins Directory
Cost: Free
Active Installs: 800,000+ Active Installs
It is a comprehensive WordPress security plugin that offers you a wide range of features to safeguard your website from various online threats. It offers you more than 30+ ways to secure your website. It protects your websites from Brute Force attacks, sends you e-mail notifications if someone tries to log into your website and detects all activities on your websites easily and notify you about potential threats.
Conclusion:
Online threats are quite common these days. Using these WP security plugins will make your WP website safe and secure. Brute force protection, Malware scanning and exploit scanning are some of the key features that should be available on your website. Just use any plugin mentioned above and keep your WP websites against online security threats.
Author Bio: Lucy Barret is working as a Sr. WordPress developer and handling all HTML website to WordPress conversion projects at HireWPGeeks Ltd. She is also a passionate blogger and loves to write articles on WordPress, Web Development, CMS etc. Follow her on Twitter.
Or Contact WebWize At 713-416-7111
Before making a final decision on a Web Design Company, spend a few minutes on the phone with us.
Glenn Brooks is the founder of WebWize, Inc. WebWize has provided web design, development, hosting, SEO and email services since 1994. Glenn graduated from SWTSU with a degree in Commercial Art and worked in the advertising, marketing, and printing industries for 18 years before starting WebWize.